War drawings
'War drawings' are drawing battles between 2 or more people. The surface of the paper is to be divided into two sides with a central line vertically across the paper.
There are no rules as such. The battle simply ends when the warriors decide to end the battle. The project explores the notion of victory and defeat.
If you are interested in a battle against me, then please get in touch.
The War that lasted 6 min and 40 sec
Jay Rechsteiner against Matthew Knight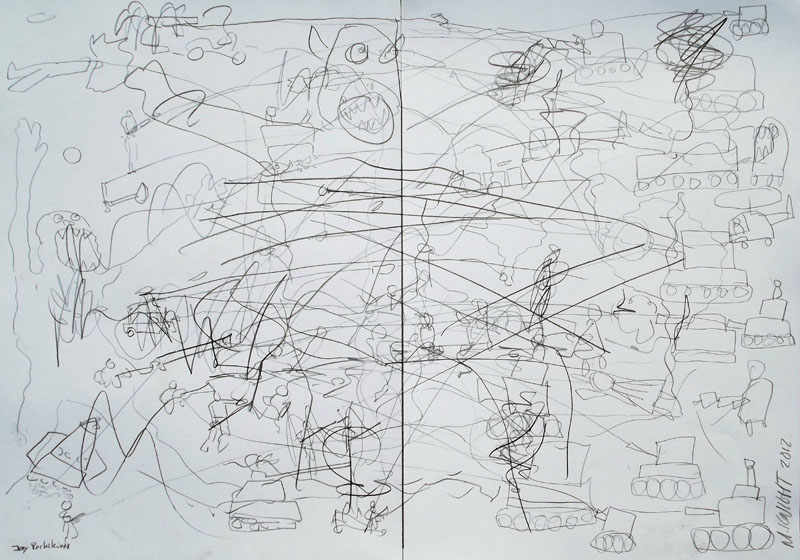 ---
The war that consisted of three battles

Jay Rechsteiner against Chiara Williams, June 2013, London
battle number 1: 7 min 27 sec
battle number 2: 12 min 7 sec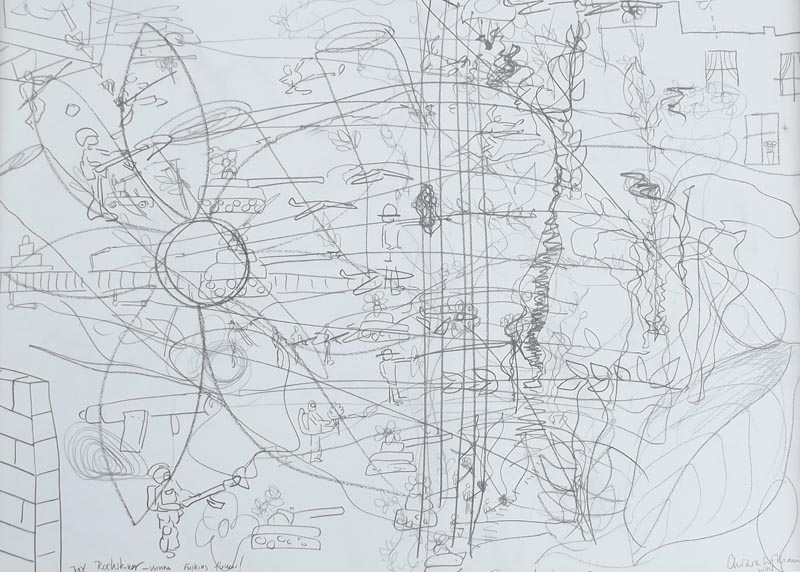 battle number 3: 9 min 20 sec